Electromechanical professionals at your service.
Technical advice
Sales
Maintenance
Repairs
Electric pump and electric tool rentals
Fully-eqipped electromechanical workshop:


Approved technical assistance, winding and diagnostics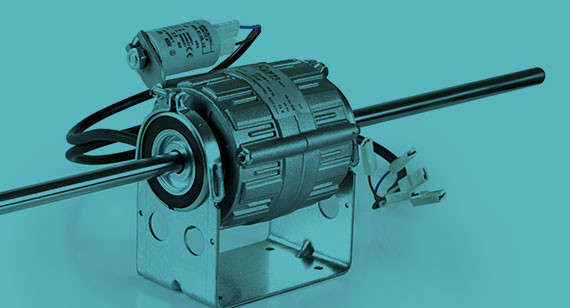 DIVEROLI can deal with all mechanical repairs: if we sell it, we know how to repair it. We carry out Service Partner warranty work for leading brands such as Flygt, Grundfos, and Ridgid. Electric pumps, motors and tools of any brand, size and type can be repaired.
By offering winding options, only DIVEROLI provides all possible alternatives to resolve the damage; from a replacement product to total restoration of the original one, including mechanical parts and motor winding.
THE RIGHT PRODUCT FOR EVERY NEED.
We don't sell everything. We sell the things we know all about. Our staff will assist you when choosing the right electromechanical solution for your system. We help you to select the ideal product from an extensive catalogue and give definite delivery times.
It has always been our policy to count on the best industrial brands. These guarantee products that offer performance, durability and reliability. We are, however, constantly searching for diversification and we also offer customers selected emerging brands and their most interesting and innovative products.
Installation, maintenance &

efficiency
A MOBILE AFTER-SALES WORKSHOP AT YOUR SERVICE
Our technicians are constantly on the move, installing, testing and adjusting your pumping systems. Our task is to prevent breakdowns through scheduled servicing, and we also offer a prompt repair service when something goes wrong. Our well-equipped vans help us to carry out numerous on-site repair and reconstruction operations, providing fast priority solutions.
SPARE PARTS FOR SPECIALISTS AND COMPANIES
If you can do it yourself, we are here to help you choose the right item, as well as providing you – and subsequently your customers – with an extensive catalogue of original Flygt and Grundfos spare parts. In addition to original brand spare parts, we have a vast choice of solutions suitable for out-of-production models for which original spare parts are impossible to find. We have a vast supply network so if it exists, we'll find it for you.
Rental &

crisis management
TEMPORARY, IMMEDIATE AND READY TO USE SOLUTIONS.
We provide a rental service for drainage and dewatering pumps, not only for construction sites but also when solving flooding problems. Liguria has very particular geography and pumps of all sizes are required: from large motor pumps to submerged electric pumps with remarkable performance levels. We are fully equipped for the job.
DIVEROLI
An important professional chronicle, restudied for the

future

.
Fortified by its unique expertise on the home market, through synergies with other major companies and an unbeatably wide and articulated range of services, DIVEROLI's goal is to be your point of reference for consulting and advice, sales, repairs and rental of electric pumps and motor pumps. Not only this but also a flexible and efficient multipurpose electromechanical workshop, ready to meet your needs and grow with you.
We supply a complete service. You can count on us, from the design phase of the plant and through its entire life. We know that electric pumps are a vital part of your production facilities, your buildings and your homes and we are here to support and assist you in every situation.
WHEN YOU SAY ELECTRIC PUMPS, SAY DIVEROLI!